Re: Twenty years of KCBS
---
[ Follow Ups ] [ Post Followup ] [ FAQ ]
---
Posted by WooDoggies on July 13, 2010 at 12:33:11:

In Reply to: Re: Twenty years of KCBS posted by drbbq on July 13, 2010 at 09:18:48: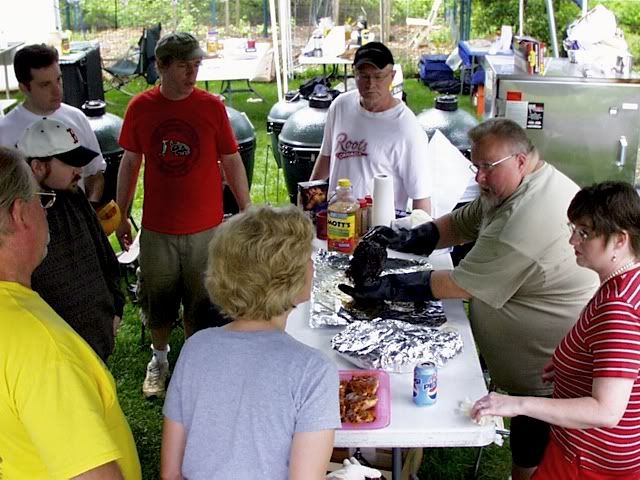 Here's one from a class you gave in N. Virginia. The photo file is marked May 2004... could have sworn it was 2003.
A few familiar faces... many who still frequent this board. Anyone want to take a stab at naming these folks?
Congratulations Ray for 20 years of being a force for bbq!
john



---
---
Source:
pool-71-246-72-153.bltmmd.east.verizon.net
71.246.72.153
Mozilla/5.0 (Macintosh; U; Intel Mac OS X 10.5; en-US; rv:1.9.2.6) Gecko/20100625 Firefox/3.6.6
---
[ BBQ Search ]