Re: Chicken breast in comp
---
[ Follow Ups ] [ Post Followup ] [ FAQ ]
---
Posted by Turk on July 10, 2011 at 17:44:12:

In Reply to: Chicken breast in comp posted by Mich Mike on July 10, 2011 at 15:05:50: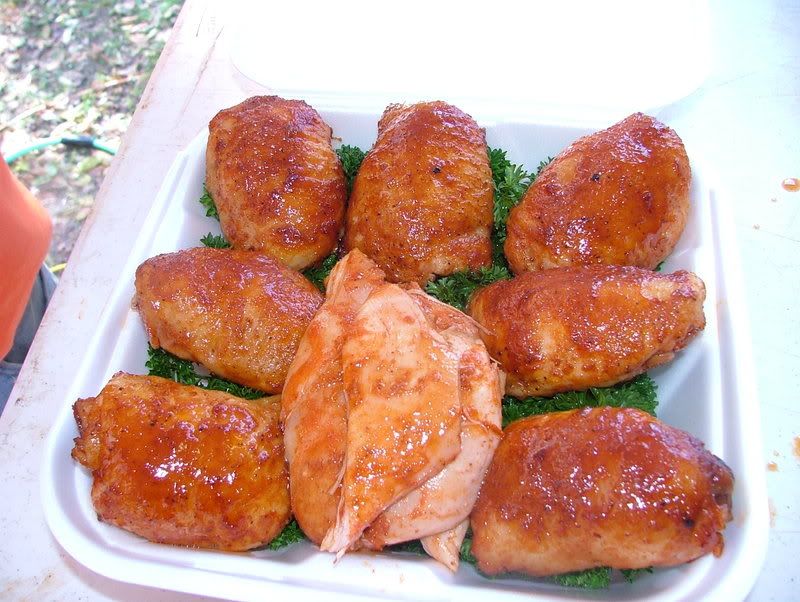 Turned white meat in once when it was required at the Jack. Did a whole chicken on a rotisserie at low temps, injected the heck our if it with apple juice, clarified butter and rub, then turned in the breast meat. Looking back the box was ugly but scored 9th out of 64. The breast meat was juicy but a bit bland.


---
---
Source:
67-6-4-81.mpls.qwest.net
67.6.4.81
Mozilla/5.0 (Macintosh; U; Intel Mac OS X 10_6_7; en-us) AppleWebKit/533.21.1 (KHTML, like Gecko) Version/5.0.5 Safari/533.21.1
---
[ BBQ Search ]