Award winning ribs
---
[ Follow Ups ] [ Post Followup ] [ FAQ ]
---
Posted by Earlybird on July 26, 2011 at 13:43:16: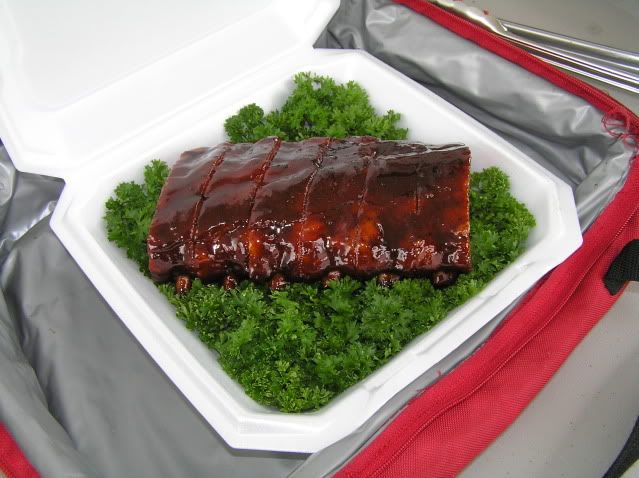 As a response to YankeeBBQ's post, which is now missing (?).
Award winning ribs:
Rub ribs with Smokin Guns Hot, Cook ribs at 250, after 3 hours wrap ribs in foil with apple juice and brown sugar, after 1.5 hours unwrap ribs and cover with Blues Hog, cut ribs, put ribs in box that has a nice putting green of parsley, Turn ribs in (on time), wait a few hours and get ribbon and check. Easy Peasy!!
I hope this helps.


---
---
Source:
NA
64.235.30.110
Mozilla/4.0 (compatible; MSIE 8.0; Windows NT 6.1; Trident/4.0; SLCC2; .NET CLR 2.0.50727; .NET CLR 3.5.30729; .NET CLR 3.0.30729; Media Center PC 6.0; InfoPath.2)
---
[ BBQ Search ]