Re: Stuffing a pig
---
[ Follow Ups ] [ Post Followup ] [ FAQ ]
---
Posted by ZZ on April 27, 2012 at 11:30:29:

In Reply to: Re: Stuffing a pig posted by mulsknr on April 26, 2012 at 22:37:34: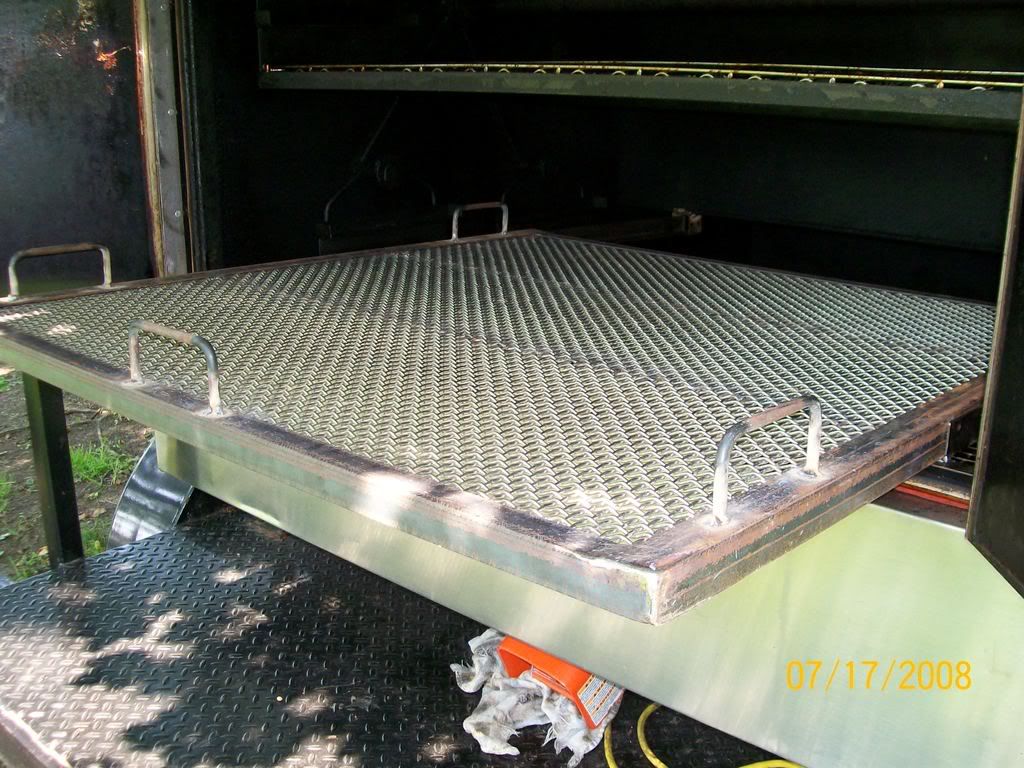 mulsknr,
Here is a picture of the rack. It is angle iron with stainless grating and a couple pieces of angle welded in underneath for support. I had drawings of everything in my old computer but I can't find them now(lost in space)so I'll draw up a new diagram and post it as soon as I get done but basicly it is bed rails and I welded square tubing pieces to the bulkhead in the Ole Hickory to support the back and the front sits on the lip just inside the doors. I also had to put a cut off switch to the rotiserie motor since you can't use it when the rack is in use anyway. I'll post plans soon as I redraw them.
Ed.


---
---
Source:
h164.138.189.173.dynamic.ip.windstream.net
173.189.138.164
Mozilla/5.0 (compatible; MSIE 9.0; Windows NT 6.1; WOW64; Trident/5.0)
---
[ BBQ Search ]