What's Burnin' For The Weekend????
---
[ Follow Ups ] [ Post Followup ] [ FAQ ]
---
Posted by Jackitup on March 21, 2014 at 22:32:41: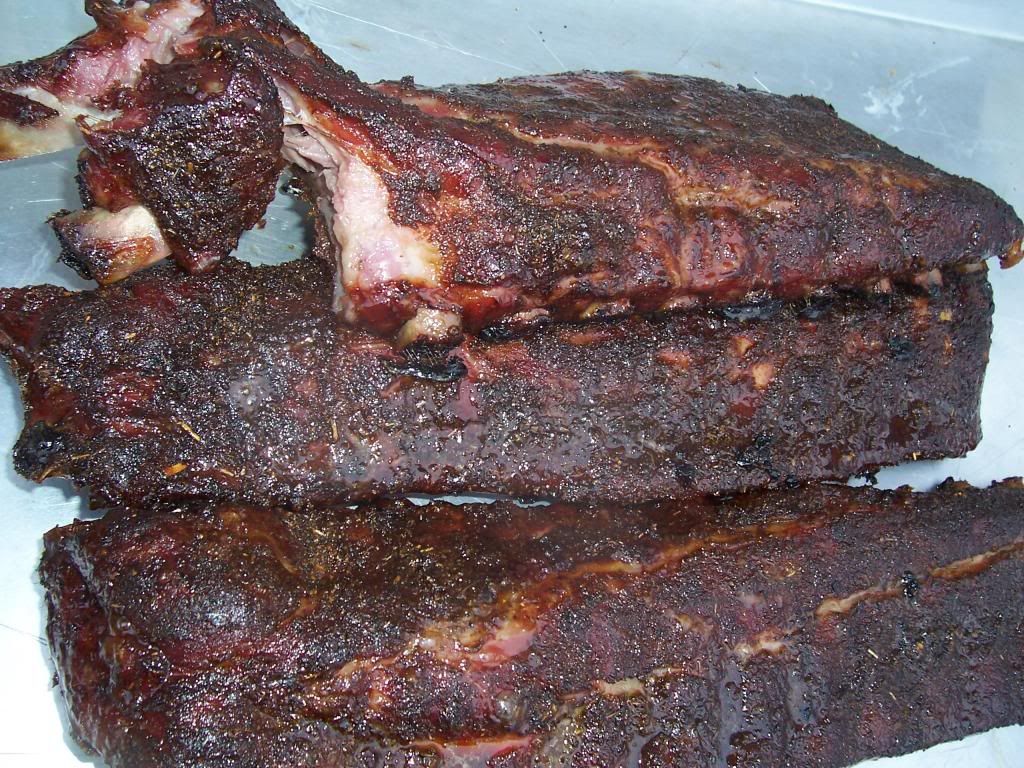 As I said in a post below, I've got 6 racks of loin backs and 4 chunks of beef chuck short ribs going into The Beast on probably Sunday. Was going to do chicken too but forgot to get them out of the freezer. Haven't done beef ribs in a longggg time so looking forward to those. Did some loin backs a few weeks ago but they went so fast none got froze for snacking, doing more this time.
What's everyone else got going in their burners????? Here's a pic from the last ones I did.....AWESOME!!!!
jon


---
---
Source:
nc-67-233-227-106.dhcp.embarqhsd.net
67.233.227.106
Mozilla/5.0 (Windows NT 5.1; rv:28.0) Gecko/20100101 Firefox/28.0
---
[ BBQ Search ]