Todays Baby Backs......Perfect!!
---
[ Follow Ups ] [ Post Followup ] [ FAQ ]
---
Posted by Jackitup on March 23, 2014 at 22:08:40: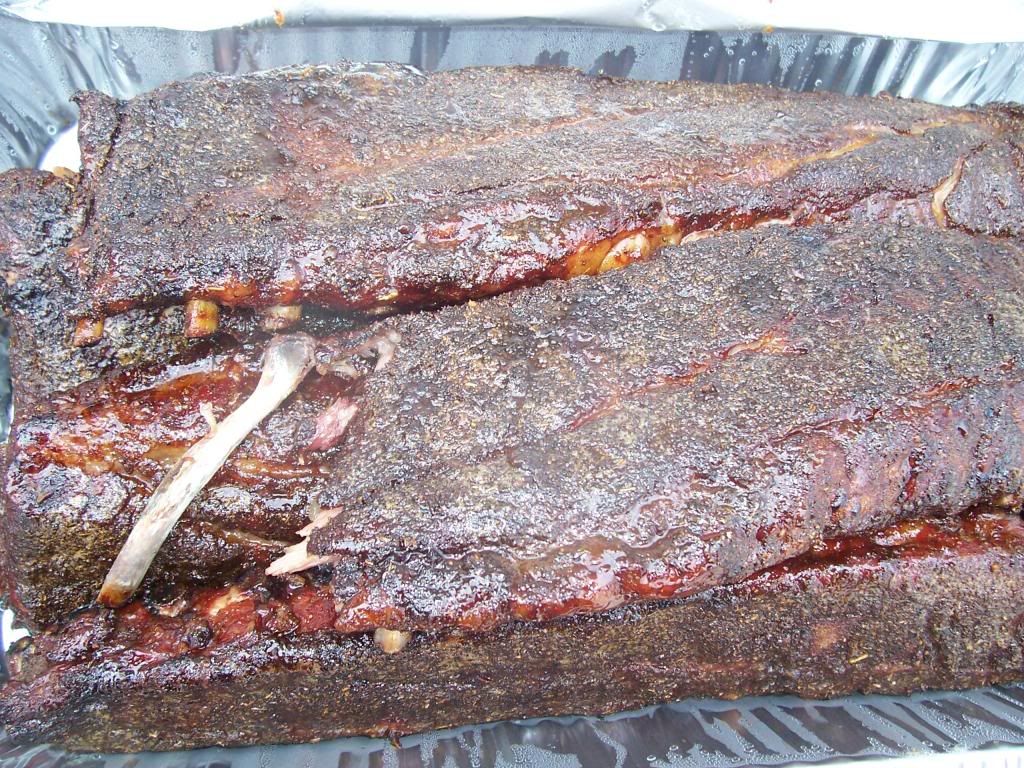 Dry savory rub, no sugar added to the rub and no sauce except the spritzing with a spray bottle of cran/grape with honey, maple and cabernet mixed together. Gave just a hint of sweetness. Very thin, spicy, crusty/crispy bark. Added some unflavored gelatin to the rub, really helped it stick and added to that crispy thing!!
jon



---
---
Source:
nc-67-233-227-106.dhcp.embarqhsd.net
67.233.227.106
Mozilla/5.0 (Windows NT 5.1; rv:28.0) Gecko/20100101 Firefox/28.0
---
[ BBQ Search ]