Re: Dual question. Help needed.
---
[ Follow Ups ] [ Post Followup ] [ FAQ ]
---
Posted by ZZ on April 09, 2014 at 08:30:21:

In Reply to: Dual question. Help needed. posted by BobbyQ on April 07, 2014 at 03:02:50: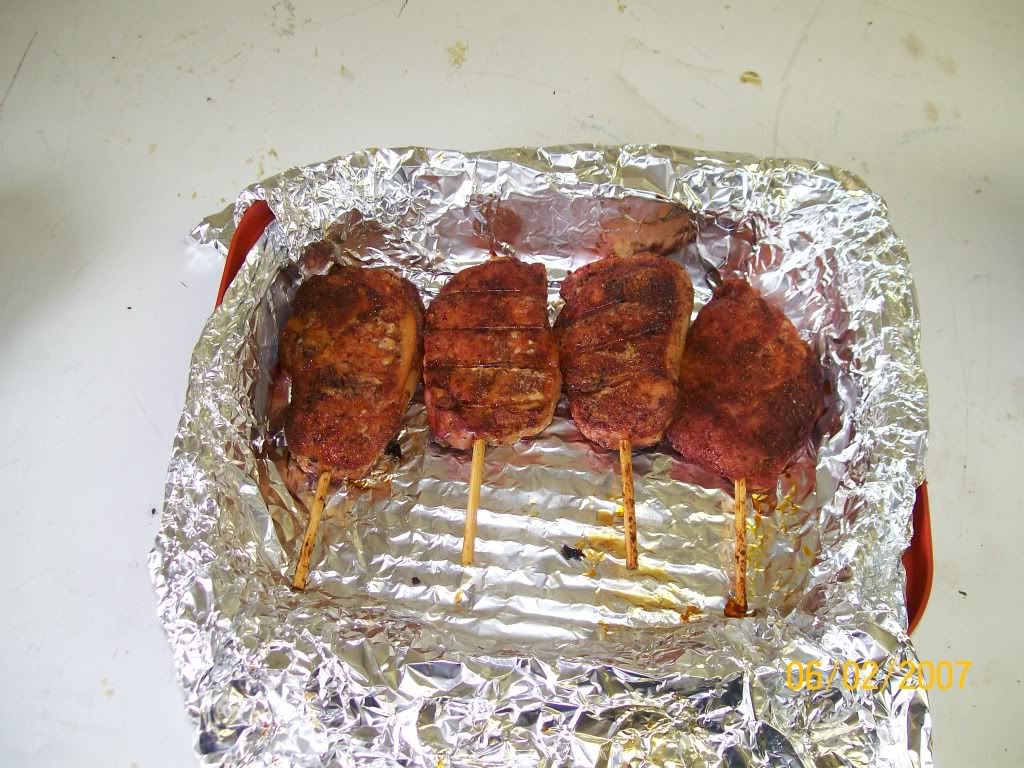 Bobbyq,
Could try "lollichops". Take a whole pork loin, cut into chops, skewer, smoke or grill and serve. Since you said this is a festival I assume people will be walking around the grounds. People only have two hands and unless there are a lot of tables and chairs you'll need something that is portable and can be held in one hand. The other hand is needed to carry the drink.
Ed


---
---
Source:
72-187-171-171.res.bhn.net
72.187.171.171
Mozilla/5.0 (compatible; MSIE 9.0; Windows NT 6.0; Trident/5.0)
---
[ BBQ Search ]