Re: Grind my own
---
[ Follow Ups ] [ Post Followup ] [ FAQ ]
---
Posted by Old Dave on June 15, 2014 at 04:09:48:

In Reply to: Grind my own posted by Ray Basso on June 13, 2014 at 19:31:33: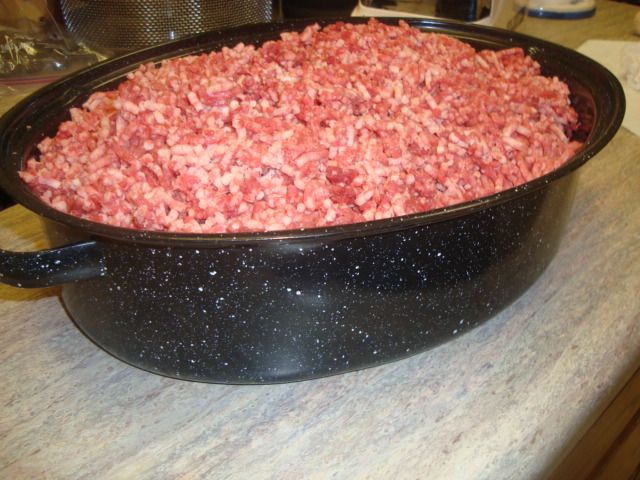 I do grind most of my own burger and usually use some type of chuck along with more beef fat of some type to keep my finished product at about 60/40 lean to fat ratio. Imo, this is the most flavorful ground beef that you can make.
The picture shows about 12 pounds of my white burger ready to be packaged.
My process at the link...
Dave

---
---
Source:
209-132-170-98.ccrtc.com
209.132.170.98
Mozilla/5.0 (Macintosh; Intel Mac OS X 10_6_8) AppleWebKit/534.59.10 (KHTML, like Gecko) Version/5.1.9 Safari/534.59.10
---
[ BBQ Search ]