Please Appraise This Pit
---
[ Follow Ups ] [ Post Followup ] [ FAQ ]
---
Posted by Dan on February 20, 2015 at 10:36:56: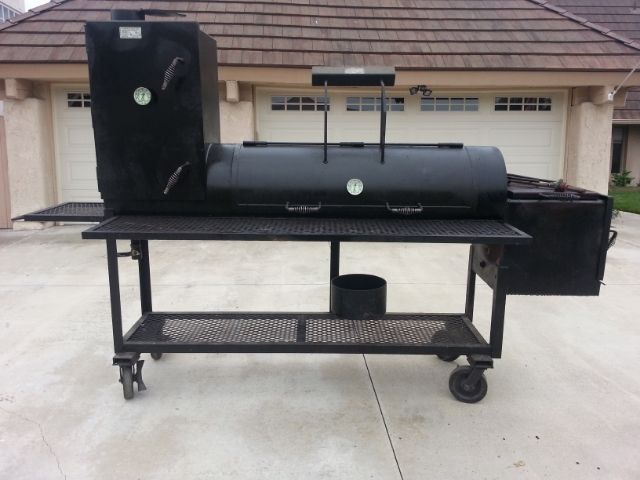 I'm not interested in getting top dollar, just a fair price. Love the pit, just want to downsize.
Klose BYC
1/2 " fire box
60" main
Single door with counterweight
Pull out shelves
8" casters that lock and swivel
Log lighter
Charcoal basket
Stainless meat grate in firebox
Main grate sits 42" high
Glow in the dark thermometers
Pop baffle
Sausage rods
Has always been stored in the garage.
Thanks,
Dan


---
---
Source:
user193x197.sausd.us
216.100.93.197
Mozilla/5.0 (Macintosh; Intel Mac OS X 10.6; rv:35.0) Gecko/20100101 Firefox/35.0
---
[ BBQ Search ]