Pork Butt on a Mini WSM- (and a tip)
---
[ Follow Ups ] [ Post Followup ] [ FAQ ]
---
Posted by ZZ on November 08, 2015 at 10:01:40: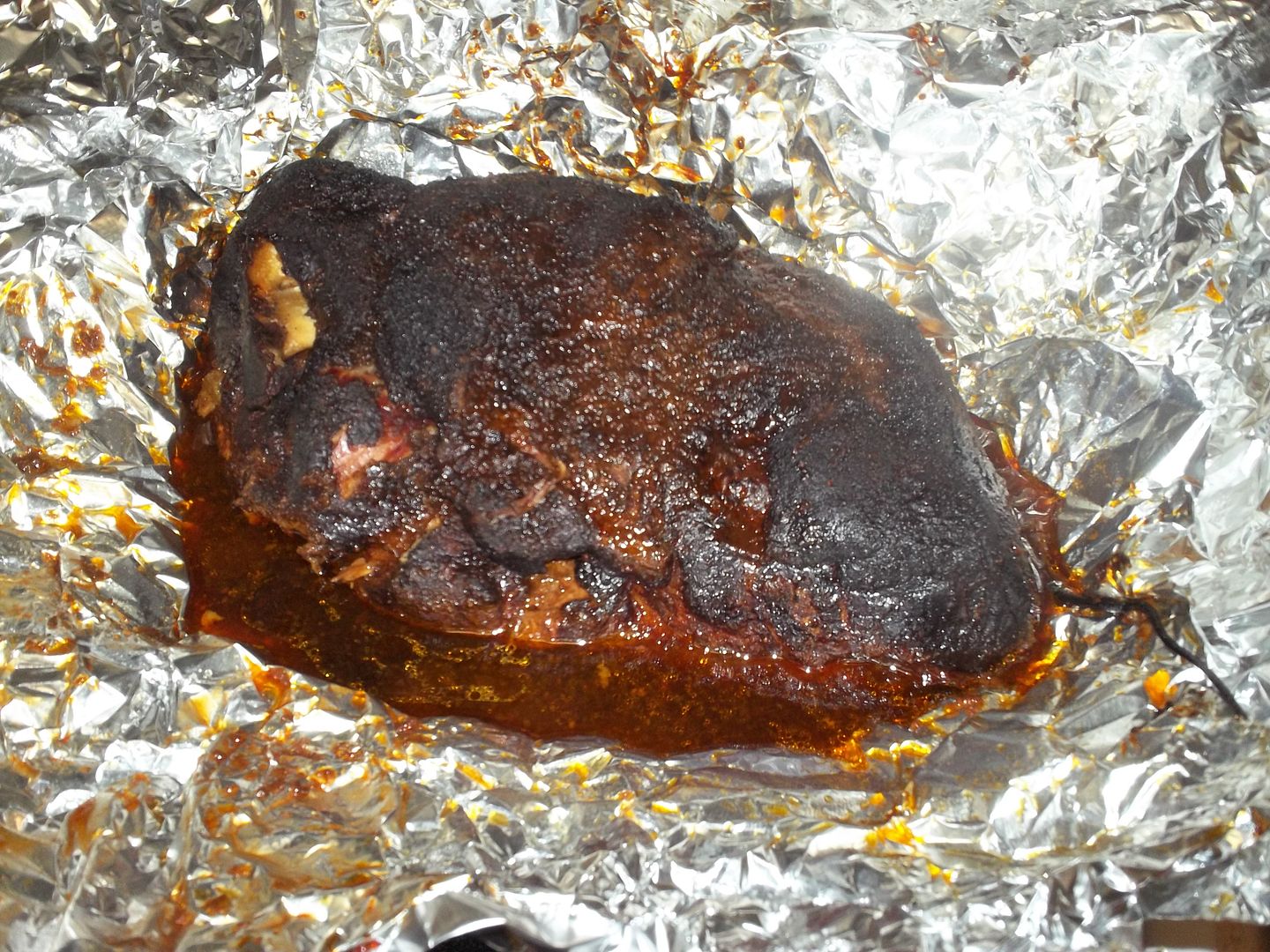 Did a 7.5 pound pork butt on the mini WSM yesterday. Never foiled before but it was getting late so I tried it. Turned out great.
Now the tip. When I built the mini, I used a 12" clay saucer from a flower pot as a heat difuser. Everyone says to wrap the pan in foil for easy cleanup. What I did was I took two full size foil pans and trimmed them to size and wrapped the clay saucer tightly. I only use one piece of foil to keep that clean and throw it away after each use. The clay saucer broke in half last year but the heavy foil from the pans is still holding everything together nice and tight.
Ed.


---
---
Source:
72-187-171-171.res.bhn.net
72.187.171.171
Mozilla/5.0 (Windows NT 6.0) AppleWebKit/537.36 (KHTML, like Gecko) Chrome/46.0.2490.80 Safari/537.36
---
[ BBQ Search ]