Bacon Ribs
---
[ Follow Ups ] [ Post Followup ] [ FAQ ]
---
Posted by ZZ on February 28, 2017 at 09:09:19: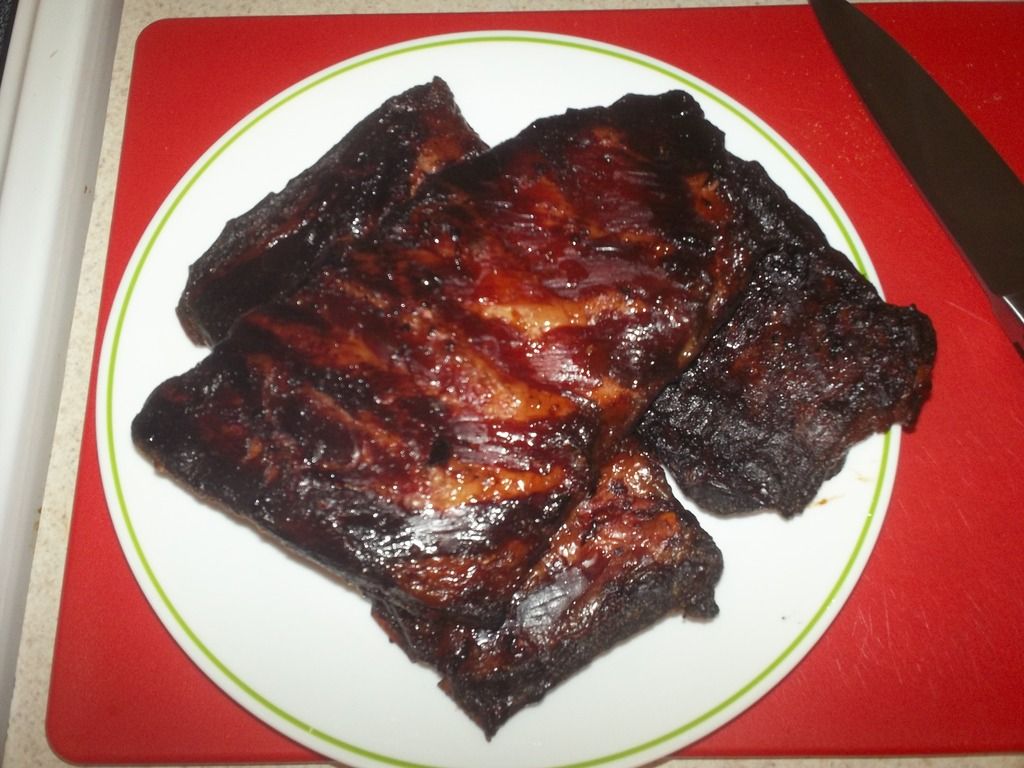 Cured using maple syrup, salt, sugar , garlic and black pepper then smoked. Came out very salty. I'll have to adjust next time. Going to use them to make some beans or greens.
Ed.


---
---
Source:
72-187-165-206.res.bhn.net
72.187.165.206
Mozilla/5.0 (Windows NT 6.0) AppleWebKit/537.36 (KHTML, like Gecko) Chrome/49.0.2623.112 Safari/537.36

Post a Followup

If this post is blatant spam, click this link to report it to the moderator
and or post a reply to this message below.